Sahaba is a consultancy agency and research hub dedicated to support the art community through providing specialised curatorial and artistic consulting services to artists, initiatives, institutions and governmental entities in Saudi Arabia and the Arab region.
Our goal is to support the exciting development of the local art scene as well as artists' individual journeys through our dedicated art consulting services.
In addition, to providing a space for engagement, dialogue, and critical discussions through initiating monthly public programs which includes online initiatives, artists meet-ups and research support.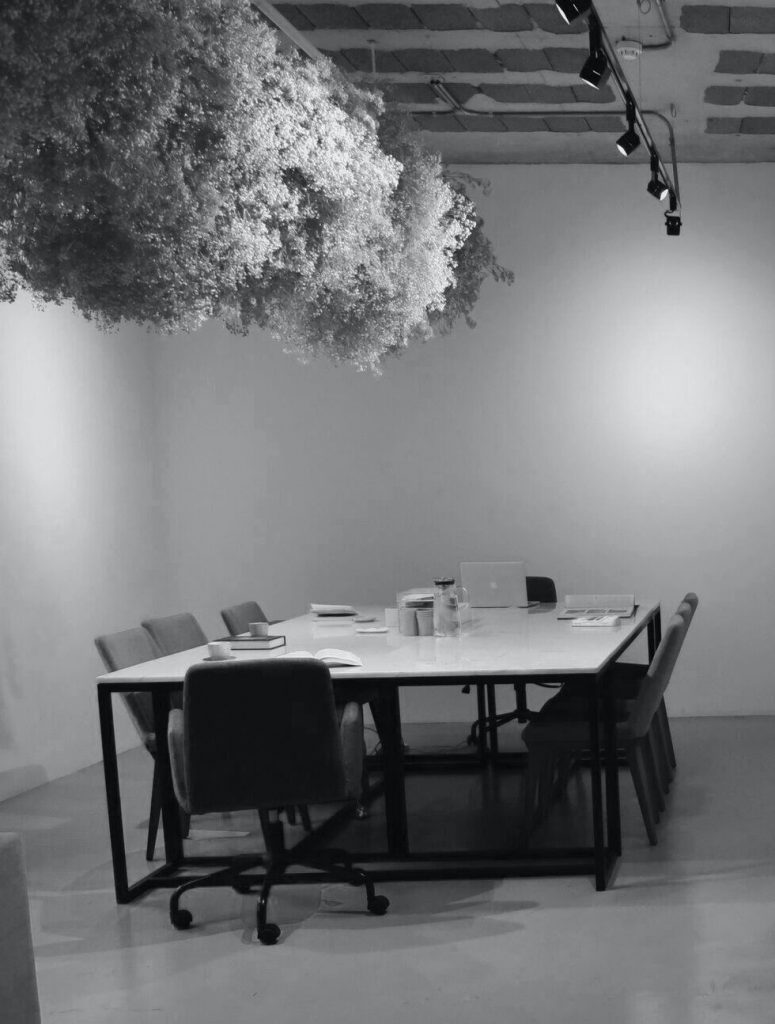 That art should be accessible to the public in Saudi Arabia. That artists should be supported to showcase their work in a critically informed and supportive environment.
That our shared and individual identities enrich our society and culture. That as creatives we have a safe space to think, discuss, reflect, learn, reach new philosophical grounds, challenge ourselves and challenge others in an informed and respectful manner.
That knowledge and skills could be shared between artists and art enthusiasts to enrich the artistic and cultural community.
We work to offer art and curatorial services and run a public programme within Jeddah that serves the local community and fosters development and craft.
Our Curatorial Consultancy services aims to provide high quality curatorial services to artists, initiatives, institutions and governmental entities.
We work closely with our clients to understand their aims & needs for their projects to produce a well-researched, meticulously planned art exhibitions suited for their desired audiences.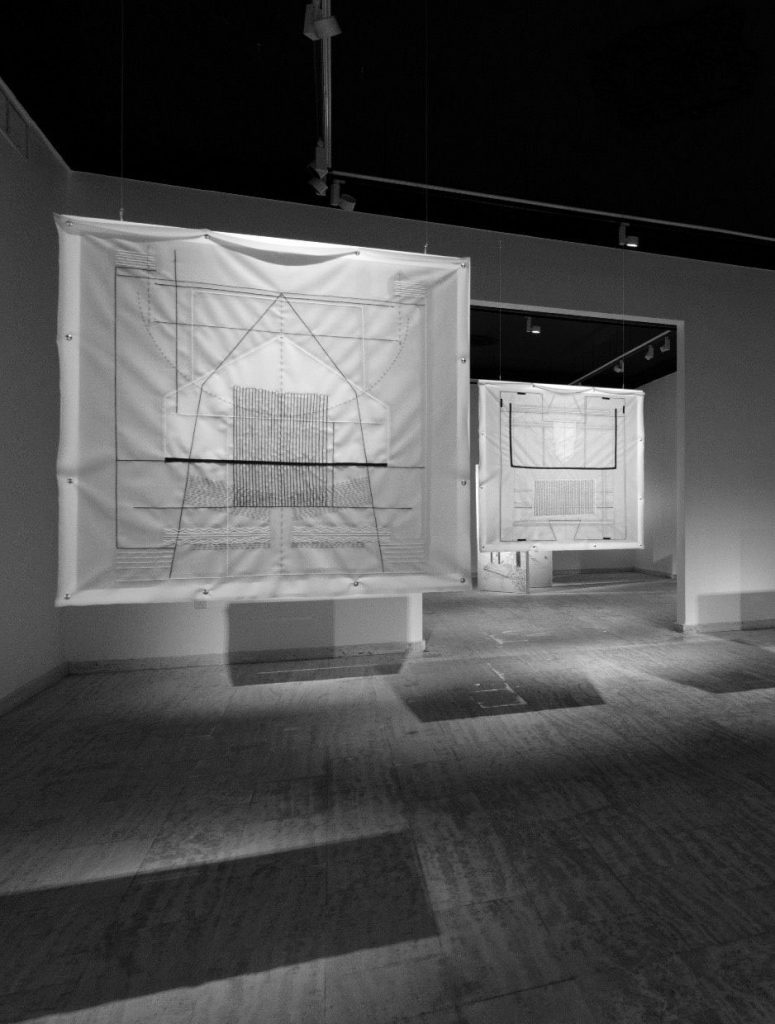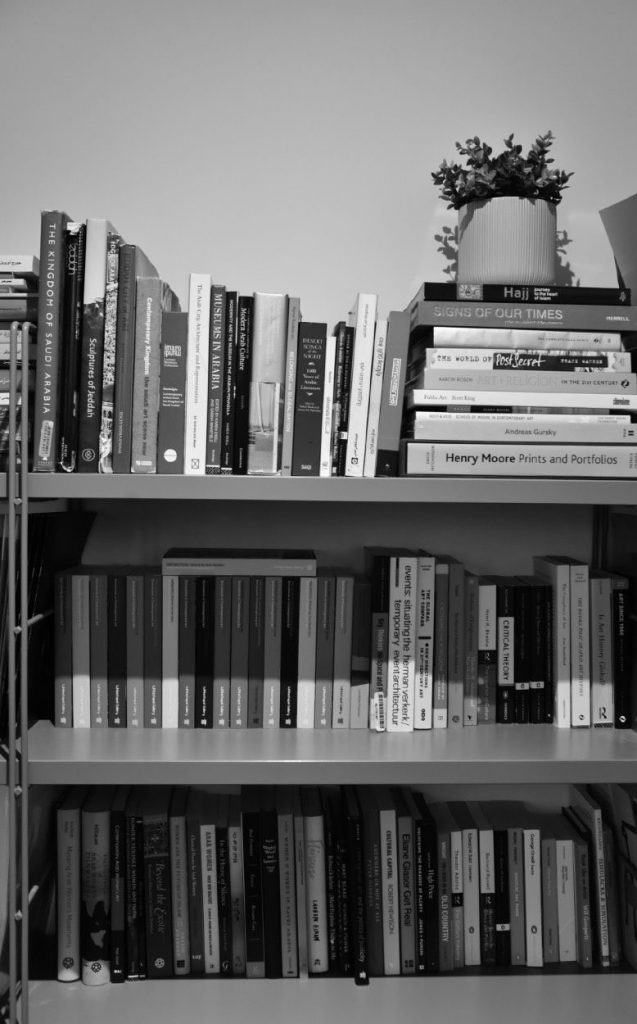 Art Consultancy services aim to support artists' individual journeys navigating the art scene through one to one sessions.
The sessions are tailored towards artists' specific needs. This could include, assisting artists with developing their works, advising on research direction, helping with proposals, and providing support with art write ups.
The Public Program aims to take the participants into a journey of learning and discovery; encouraging cultural dialogue and exchange through our space.
At Sahaba we curate a monthly program that includes artist studio visits, book club meetings, specialised workshops, talks, critical reflection sessions, and field-trips.
Moreover, we provide curated public programs to our clients including galleries, institutions and governmental entities
Selected
Curatorial
Projects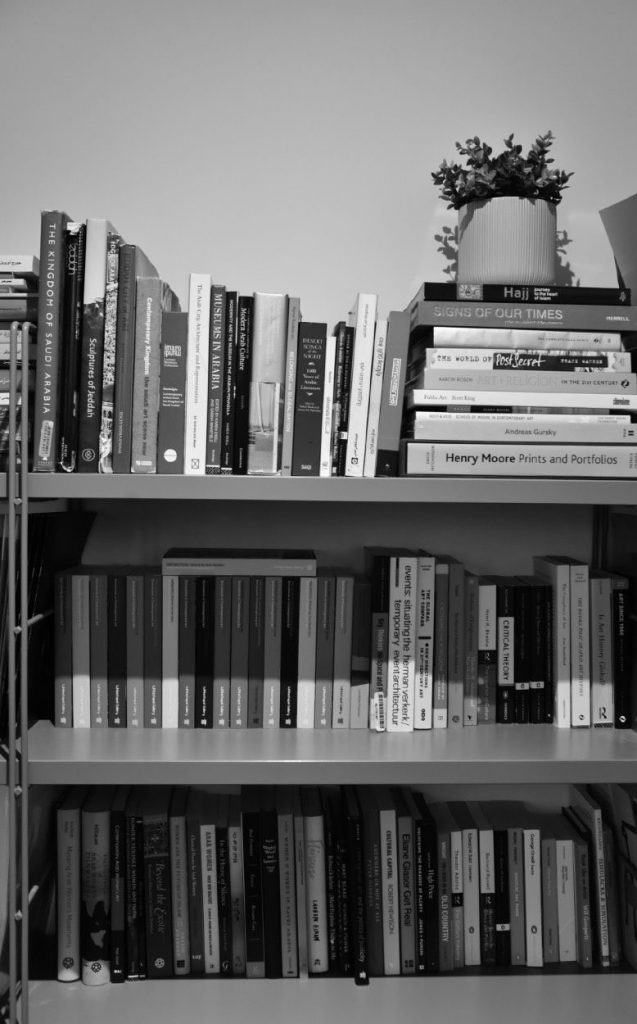 Intimate Dimensions is a group exhibition which explores the notion of constructed spaces and how we engage with existing built environments; featuring works by Filwa Nazer, Afra Al Dhaheri, Sarah Almehairi, and Jana Ghalayini.
Set in what is now Hafez Gallery; a unique singlestory model house which can be spotted around the city of Jeddah, except for this, which was realised as a single story to fit the spatial and living needs of Um Al-Sa'ad. An ideal home for an owner who never occupied the space.
Configured and reconfigured; the space various shifts from domestic to commercial, from an unimagined ideal home to a gallery space highlights the duality and changing nature of built structures and the vulnerability of constructed spaces.
It also brings to question the sometimes forgotten ephemeral nature of a home against the wider context of the human experience, the role of the space as a representation of set idealism placed upon by its dweller.
The latest edition of MNWR exhibition focuses on exploring what constitute Islamic Art and what the contemporary forms of it might be through a wide selection of contemporary and modern artworks featuring calligraphy, geometry, miniature, photography, installation and painting.
MNWR features a multitude of works that explore various themes inspired by the essence of Islamic art; from the depiction of the miracles of the Qur'anic text to the spiritual and ritualistic aspect of performing geometry works, and the depiction, representation and documentation of the holy mosques through photography and painting.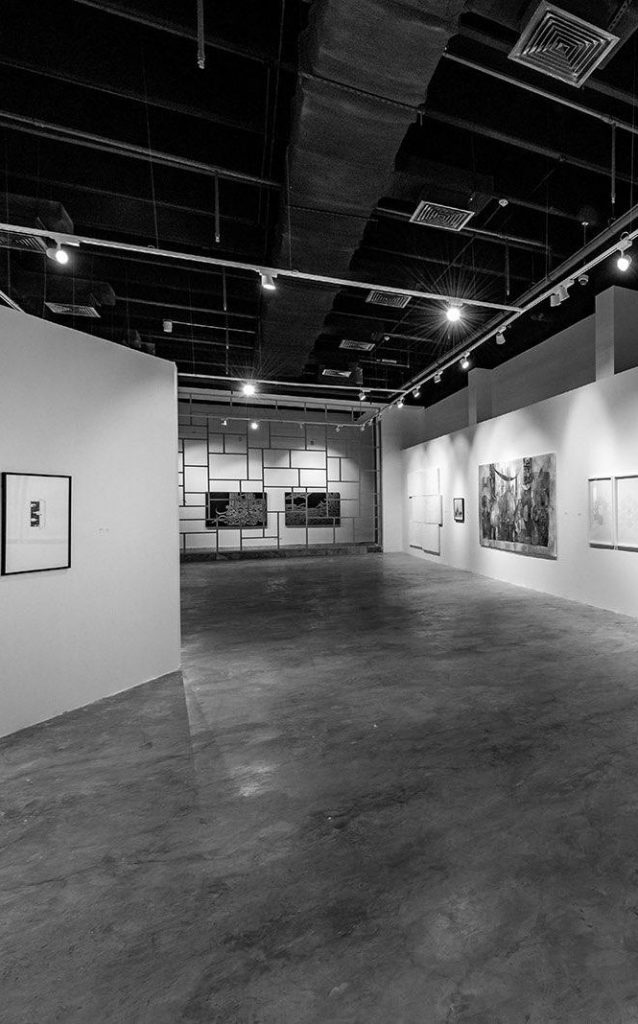 The exhibition aims to challenge and sometimes confirm to the wide understanding of the term. It invites you to question, reflect and challenge your personal understanding of what Islamic art might be, and what are the contemporary forms of it are.
"Hopefully the curiosity will lead to interest and the interest will lead to knowledge and the knowledge will lead to appreciation and the appreciation will lead to harmony".